BRECO FCU in the Community
BRECO sponsors IBEW Local 995 100th Anniversary
BRECO FCU was thrilled to be a Bronze Sponsor of the 100th Anniversary Celebration of IBEW Local 995, founded July 27, 1919. IBEW Local 995 is a community of electricians, that regularly take part in local political activities, fund raisers, and volunteer work. IBEW Local 995 also participates in an annual fund raiser for the Baton Rouge General's Pediatric Burn Program. As a SEG of BRECO FCU, all members of the Local 995 are eligible for membership in the Credit Union. Congratulations on 100 years!!
BRECO participates in Entergy Safety Fair
BRECO FCU was privileged to participate in an Entergy Safety Fair held Tuesday, May 7, 2019 in Westlake, LA. The credit union shared a wealth of knowledge on its products and services that help to better the lives of Entergy employees, including reduced interest rates on loans, excellent rates on CDs, and amazing rewards programs such as uChoose Rewards and Super-charged checking accounts. BRECO handed out tons of give-aways and we congratulate those Entergy employees who were the lucky winners of Visa gift cards. Stay safe and thank you for all you do!
BRECO celebrates National Lineman Appreciation Day
April 18, 2019 was National Lineman Appreciation Day and BRECO FCU was proud to say THANK YOU by providing lunch to over 200 electrical lineworkers. Catered by BRQ restaurant in Baton Rouge, DEMCO (Dixie Electric Membership Corporation) employees were treated to a spread of pulled chicken, pulled pork, sausage, and pit beans. "What greater way to show appreciation to our linemen than a Bar-b-que. To team up with BRECO on this just seems natural. Our crews are so very thankful for their generosity" said David Latona, Vice President of Marketing and Member Services for DEMCO. Thank you to those dedicated men and women who risk their lives to keep the power on. When the lights go out, so do they! #thankalineman
BRECO joins MMR for its annual Family Day
It was an absolute pleasure to join MMR once again for its annual Family Day, held Saturday, April 13, 2019. It was a gorgeous day, filled with excellent crawfish, amazing games, a fantastic petting zoo, and wonderful company! BRECO announced winners for gift cards, a girl's and boy's bike, and gift baskets. Thank you to all those as well who donated to BRECO's Our Lady of the Lake Children's Hospital fundraiser! It's such a pleasure to partner with amazing companies such as MMR!
BRECO Partners with DEMCO for the Washington Youth Tour
BRECO is proud to once again partner with DEMCO (Dixie Electric Membership Corporation) in supporting four local high school students recently selected to participate in the Washington Youth Tour. "We are extremely appreciative of the continued support of the members and leadership of BRECO, for the sake of our youth who participate in this wonderful program" stated David Latona, Vice President of Marketing and Member Services for DEMCO.
Now in its 42nd year, this remarkable program affords youth a weeklong trip to Washington, DC to learn of our nation's rich history and politics. Electric co-ops from 45 states participate, sending more than 1800 youth nationwide to Washington each year. Locally, twelve finalists are chosen to present their essays advocating political reform, written to local and national leaders, at the annual DEMCO Washington Youth Tour Banquet. The top four presenters are then chosen to represent Louisiana youth in Washington, DC. "It has been an honor to work with DEMCO in supporting tomorrow's leaders," stated Joshua Poole, CEO of BRECO Federal Credit Union. "These are extraordinary young adults, who are dedicated to building a better future."
BRECO joins CAAWS for the annual Krewe of Mutts Parade in downtown Baton Rouge
BRECO FCU was thrilled to participate in the CAAWS Krewe of Mutts Parade on February 17th in downtown Baton Rouge! One hundred percent of the proceeds went to the CAAWS' Spay/Neuter Fund. BRECO's very own Sparky the Dog thrilled hundreds with dancing and photos, and BRECO gave out tons of gifts, balloons, and giveaways! It was a great day for a wonderful "CAAWS"!
CAAWS (Capital Area Animal Welfare Society) is the first and only NO-KILL non-profit organization/shelter committed to the well-being of animals in the Baton Rouge community by providing for and facilitating the adoption of homeless animals, teaching the community responsible companion animal ownership, and the humane treatment of animals. All members of CAAWS are eligible to join BRECO FCU!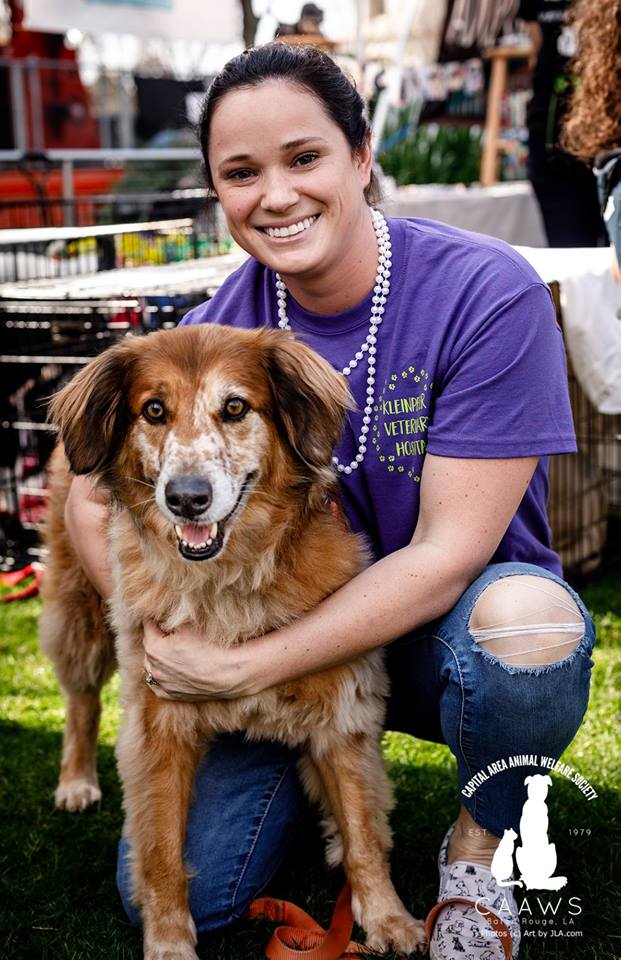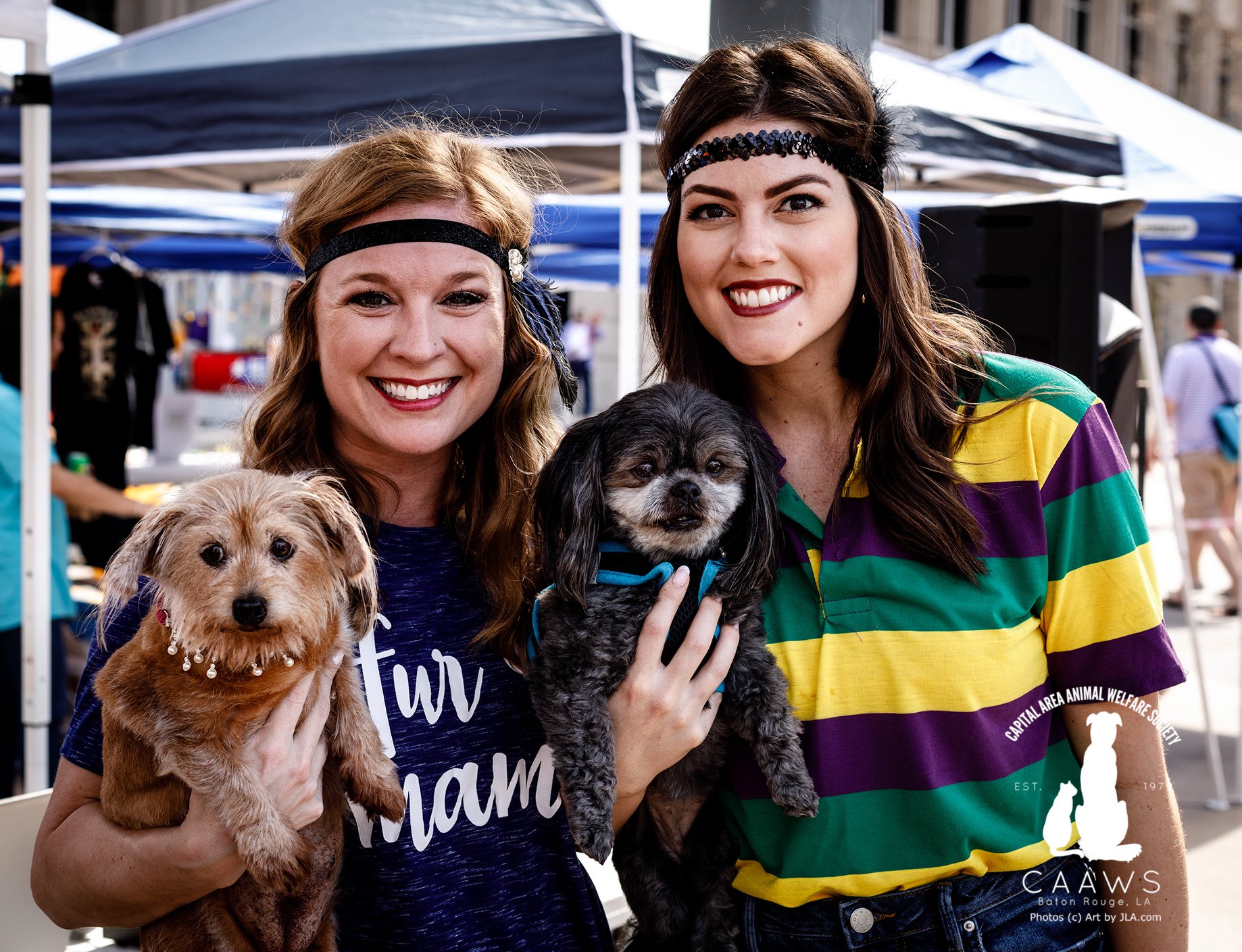 BRECO FCU and other Baton Rouge Area Credit Unions Raise over $53,000 for The Kids!
BRECO FCU was proud to be a Gold Sponsor for the 15th annual Baton Rouge Area Credit Union Charity Golf Tournament benefiting the OLOL Children's Hospital! The hospital, set to open Friday, October 4, 2019, will be the state's only freestanding hospital dedicated solely to children's health, and will serve as a central hub to combat health issues facing Louisiana's children, as well as serve as a home to many pediatric specialists. The OLOL Hospitals will also expand its partnership with St. Jude's Children's Research Hospital with the addition of this new freestanding building. The tournament was held at the BREC Park Santa Maria Golf Course, and raised over $53K!